By: McCrindle
Like many things from COVID-19 and the consequential lockdowns and restrictions, shopping centres and how people shop has changed.
Whether it was for staples like groceries, new clothing and apparel, or big-ticket items like a new lounge and home décor, many of us became familiar with the convenience of shopping online. After relying on handy click-and-collect methods and helpful delivery services, we became accustomed to avoiding shopping centres to stay safe.
With shopping centres back open and shopping crowds resuming to normal, how has our behaviour changed? And more interestingly, what will the future of shopping look like with the familiarity of these digital shopping methods?
Online and in-person shopping experiences will be integrated
Being accustomed to ordering goods online at any time and in some instances seeing these goods at your front door in a matter of minutes, has evoked a pull to keep these convenient options available for consumers. CBRE, retailing experts say that convenience is a high priority for consumers, and predict it will be here to stay . On top of these convenient methods, shoppers of the future will look to keep incorporating these online as well as in-person methods, creating what is known as an omnichannel solution.
The convenience of online methods is why consumers are demanding a digitised experience, both online and off – it's what we've become accustomed to because of COVID-19. Because of the pandemic, viewing and researching your product online has become an embedded behaviour. With physical stores open, consumers now have the ability to decipher whether a product they want to purchase will be available instore, just as they researched. Instore shopping experiences provide consumers the ability to touch and see the product before purchase. Enjoying this seamless and integrated digitised shopping experience will become the norm in a digital world.
The new fashion is food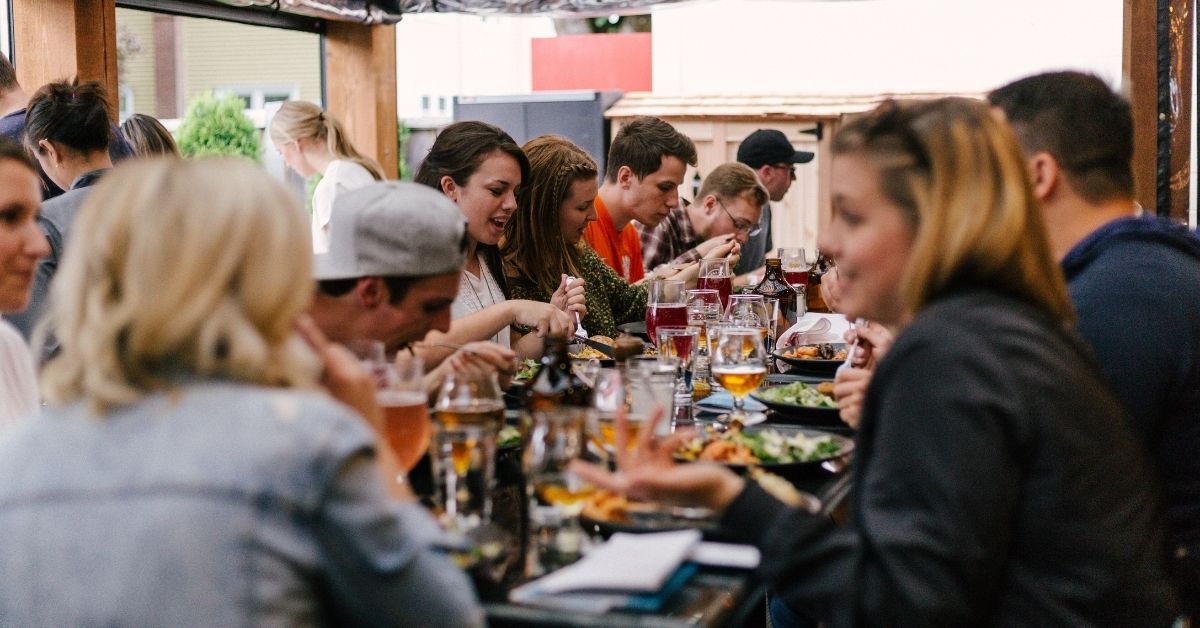 Traditionally, shopping malls and retail centres housed solely retail stores. Shopping centres customarily devoted up to 60% of their floor space to retailii. It was also one of the main reasons shoppers visited their local centre. Before the pandemic, more than seven in ten (72%) consumers shopped for clothing and apparel in-store. During the pandemic only 55% said they expected to shop for apparel mainly in-store after the pandemic was overii. It is no wonder Major Canadian Retailer wrote: "Malls have to create a reason for consumers to return to in-store shopping post-COVID-19." Enter food as the new fashion.
"Shopping centres will look to entice food connoisseurs that are creative with their outlets, enabling a new era of restaurant offerings."
CBRE retailing experts predict that cafes and restaurants will become the new norm for eating and dining. As opposed to what we would dub "the traditional way" of eating – at home at the dining table, evolving households and a greater likelihood of sole persons means that eating at a café or restaurant will become more common, rather than just for an occasion.
Shopping centres will look to entice food connoisseurs that are creative with their outlets, enabling a new era of restaurant offerings. In fact, 35% of people say that a great assortment of food and restaurants for dining or take-out, including a food hall is the top innovation that will bring people back to the shopping centre after the pandemicii. Coupled with the experience of eating out, increased food outlets enable more opportunities for enjoyable social experiences.
---
Article supplied with thanks to McCrindle.
About the Author: McCrindle are a team of researchers and communications specialists who discover insights, and tell the story of Australians – what we do, and who we are.
Feature image: Photo by John Schnobrich on Unsplash