By: Russ Matthews, Reel Dialogue
Since his first appearance in Detective Comics in 1939, Batman has been a mainstay in Western culture. Every character in this world, including Catwoman, The Penguin, Alfred Pennyworth, and the Joker, is as familiar to children today as the generations introduced to him in the comics.
While his movie debut did not come until 1966, he did not impact the big screen until Tim Burton's version arrived in 1989. Warner Brothers realised that they had a blockbuster franchise in the making, and a multitude of Batman films have come ever since. In 2022, many may scratch their head at the thought of another version of the caped crusader. Still, director/ writer Matt Reeves (War for the Planet of the Apes) may prove that there is more to be found in the story of the Defender of Gotham.
We are spared the origins story of Bruce Wayne (Robert Pattinson), even though his childhood does play a significant factor in this alliteration. Batman is shown to be as much a detective as he is a vigilante of justice. The suit, gadgets, and Batmobile play a part in Reeves' interpretation, but this one is more film noir than superhero adventure. A murder mystery with Pattinson pulling no punches and delivering one of the most violent chapters within the franchise. Gotham has descended into dark chaos ruled by ruthless mobsters and merciless drug pushers who control many citizens with the highly addictive narcotic named the drop.
Due to the corruption of all things within the city, a serial killer named the Riddler (Paul Dano) targets high-profile government officials with a message. He wants to rid the metropolis of its insidious influencers and desires for the city's people to rise up to fight with him. Batman must work his way through Gotham's dark underbelly that his parents had fought for and died to seek out this masked murderer. As he follows the clues left behind by his new nemesis, the armoured detective eventually comes across Selina Kyle (Zoë Kravitz). She is not only trying to discover who killed her best friend, but as Catwoman, she has some personal issues to resolve. This leads them both into the seedy mobster world of Carmine Falcone (John Turturro) and Oswald "Oz" Cobblepot (Colin Farrell) who hide many of the answers the unlikely duo seek. With the aid of Bruce Wayne's faithful butler, Alfred (Andy Serkis) and detective James Gordon (Jeffrey Wright), the pair get closer to unmasking the killer who is terrorising the city. Yet, they both fear that he may unearth more information about the past than they desire to be known.
One thing that can be said about the Batman legacy is that it is dark, while this film manages to take it to murkier depths. Christopher Nolan's version took us closer to the graphic novel version of The Dark Knight. While Matt Reeves' translation gets us even closer with a crusader who is more like Sam Spade with body armour. You can envision Batman sitting at a desk in a sleazy part of town in the opening narration. As the silhouette of Selina Kyle as his femme fatale shows up at the door of his detective office. There is even a nostalgic nod towards the French Connection with one of the best car chase scenes to come along for some time. This spin adds a fresh perspective on this familiar character and genre that implies a desire to purge the comparisons to Zack Snyder's misguided adaptation. Not to say that there are not the superhero elements added in throughout the film, but Pattinson's take is as brilliant as he is violent.
"We may be at a saturation point with superhero films, but this is one worth soaking in and realising why Batman is such an iconic character."
Robert Pattinson does a compelling work of the brooding, wealthy orphan who is less playboy and more elusive public fascination. He fills the suit and every aspect of this famous character with convincing form. Yet, what makes the Batman franchise work is a nemesis that proves to be a worthy match to this sleuth in a bulletproof suit and has the potential to finally destroy this masked hero. Matt Reeves and screenwriter Peter Craig decide to ensure that this happens by doubling down on this aspect. Their gamble works with Paul Dano and the unrecognisable Colin Farrell, adding fantastic performances that adds originality to their villainous alter-egos. These characters and the anti-hero take of Catwoman make for a brilliant combination of personalities.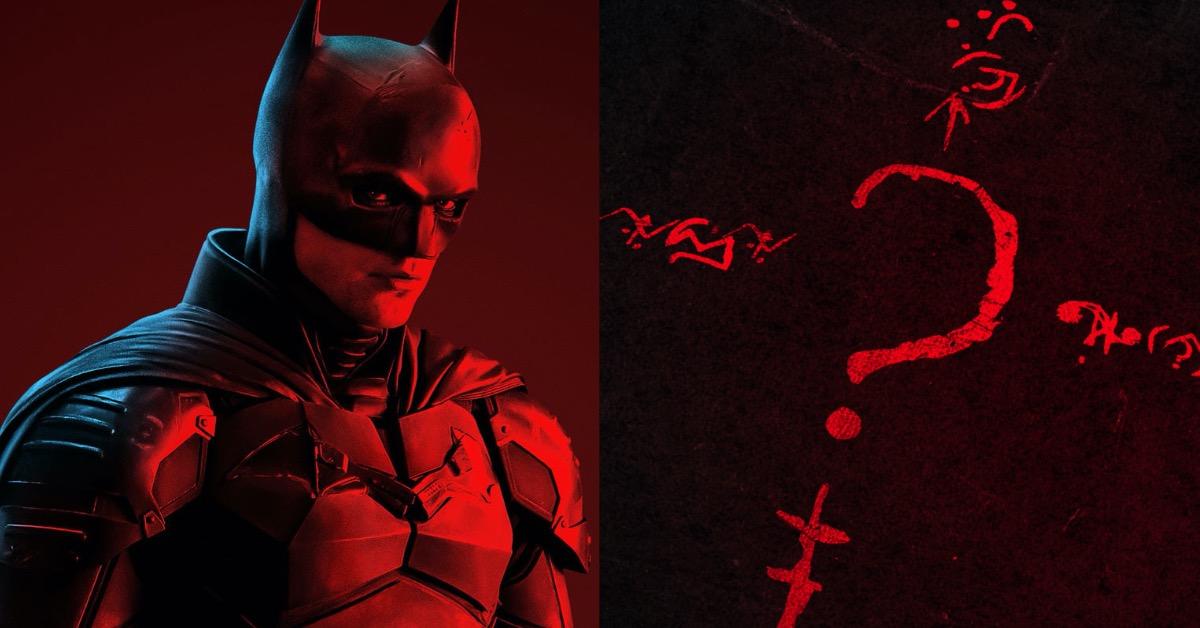 If there are any weaknesses found in the newest telling of The Batman it would have to be the length. At almost three hours, aspects of the film could have been cut to make this more accessible for audiences. People are willing to endure longer movies and this one is worth experiencing, but you may find it hard to see it more than once. While the mature content will keep some families and younger viewers away who tend to make a film like this into a blockbuster. All that to be said, these chinks in the Batarmour will not be enough to steer people away from seeing this movie. We may be at a saturation point with superhero films, but this is one worth soaking in and realising why Batman is such an iconic character.
The Difference Between Revenge and Justice
Opposed to the familiar tagline of 'I'm Batman,' Robert Pattison's line is 'I am Vengeance.' One that comes around to bite him in the end, but it does begin to show the difference between revenge and justice.
At Reel Dialogue, we have talked about the differences in the past: revenge is to exact punishment for a wrong on behalf of, especially in a resentful or vindictive spirit. While justice is the administering of deserved punishment or reward. The critical difference is the intent and heart of the action. Also, does the person have the authority to administer the punishment?
Justice is only meant to be administered by those put into the authority to distribute it. Exacting revenge on someone who has done you wrong in your life only leads to more pain and difficulty. People need to bring offenders before those who can actually exact justice in those situations. Sometimes the authorities of this world fail us, but there is one authority that we can trust with the wrongs of this world. God sees all things and will avenge all wrongs in his time and way. Why is that comforting? Because ultimately, God determines what is right and wrong. He is the one with the true authority to administer justice.
"Sometimes the authorities of this world fail us, but there is one authority that we can trust with the wrongs of this world.
On the topic of justice, we have to consider the 'mirror effect.' In most revenge situations, the mirror can be turned around on the person trying to administer the unjust punishment. We are all guilty of wrongs and do we have the authority to go through with the action? If you look deeper at what the Bible says about these topics, Jesus has already paid the price for those wrongs. Do not misunderstand, we should help defend the defenseless and seek justice, but revenge is not the solution.
This leads to other key areas to consider: forgiveness, bitterness, anger. We do not have time to go into all of these areas for a short film review. That is for another movie and another day.
Do not take revenge, my dear friends, but leave room for God's wrath, for it is written: "It is mine to avenge; I will repay," says the Lord. – Romans 12:19

And will not God bring about justice for his chosen ones, who cry out to him day and night? Will he keep putting them off? – Luke 18:7

---

Article supplied with thanks to City Bible Forum.

About the author:  Russ Matthews is a film critic at City Bible Forum and Reel Dialogue. He has a passion for film and sparking spiritual conversations.

Feature image: Supplied