By: CBM
It wasn't too long ago that nine-year-old Sabina from Nepal could not see. The little girl was one of the estimated 94 million people around the world living with cataracts, a condition that clouds the lens of the eye, making it feel like seeing through a foggy windscreen.
If left untreated, cataracts can cause permanent damage including blindness. This is the future Sabina's mum Devi feared for her daughter as she would see blind children sitting on the street and begging. She prayed that her daughter would get her sight back and be able to return to school like other children her age.
But as a single mum, paying for a safe and effective 12-minute cataract surgery to replace Sabina's clouded lens with a clear, artificial lens was out of reach for Devi. She was far from alone in this heartbreaking situation – the majority of people living with cataracts are in low income and developing countries where they cannot afford or access treatment.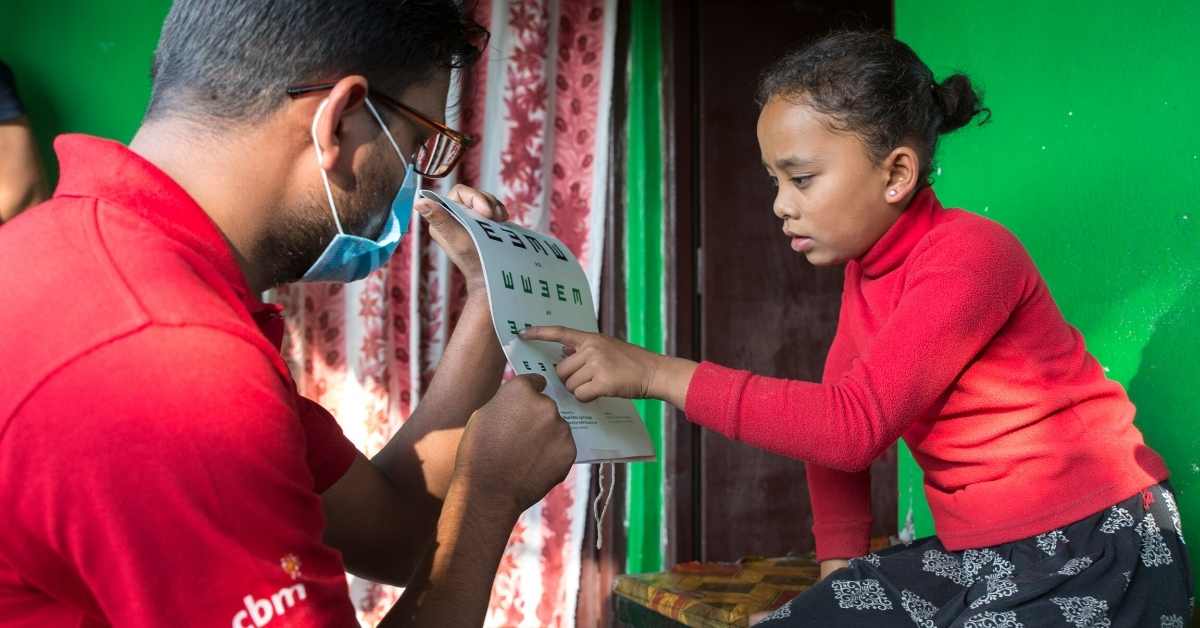 Sabina was facing a heartbreaking lifetime of blindness and poverty – until CBM's Miracles Day restored her hope and gave her a chance to live the life she deserved.
Through the generosity of Australians who support Miracles Day, Sabina was provided access to free surgery to remove her cataracts and restore her sight. She's now back at school, and will be able to lead a positive and fulfilling life.
"Her vision is very good now. I can already see huge improvement when she walks. She says she can also see far away now. Thank you, Australia, for this support" says Devi.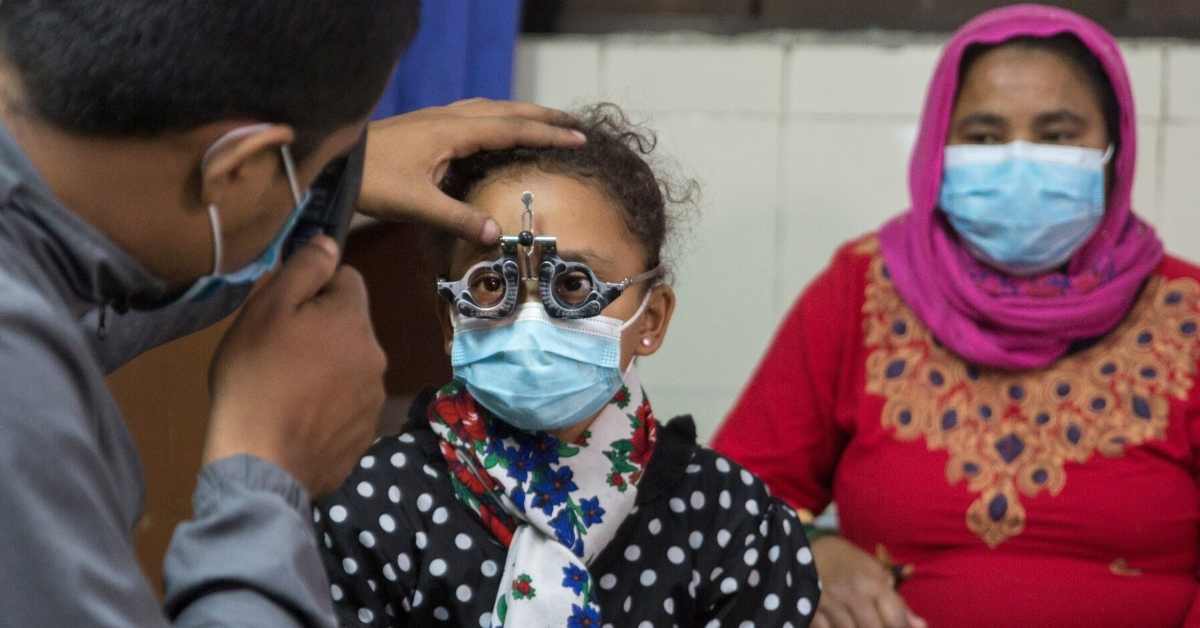 Miracles Day in its Tenth Year
This year, CBM and Christian radio station across Australia celebrate the 10th anniversary of Miracles Day, and the thousands of Australians who have provided more than 300,000 Miracles of sight over the past decade.
Each Miracle is a life transformed for good – a life like that of 37-year-old Janice from the Philippines who had her sight restored after three decades of struggling to see.
"I'm really thankful for everyone who made this happen. You must be the angel that God has sent to grant my wish since I was young. You'd never know how much happiness you gave me and my family," she says.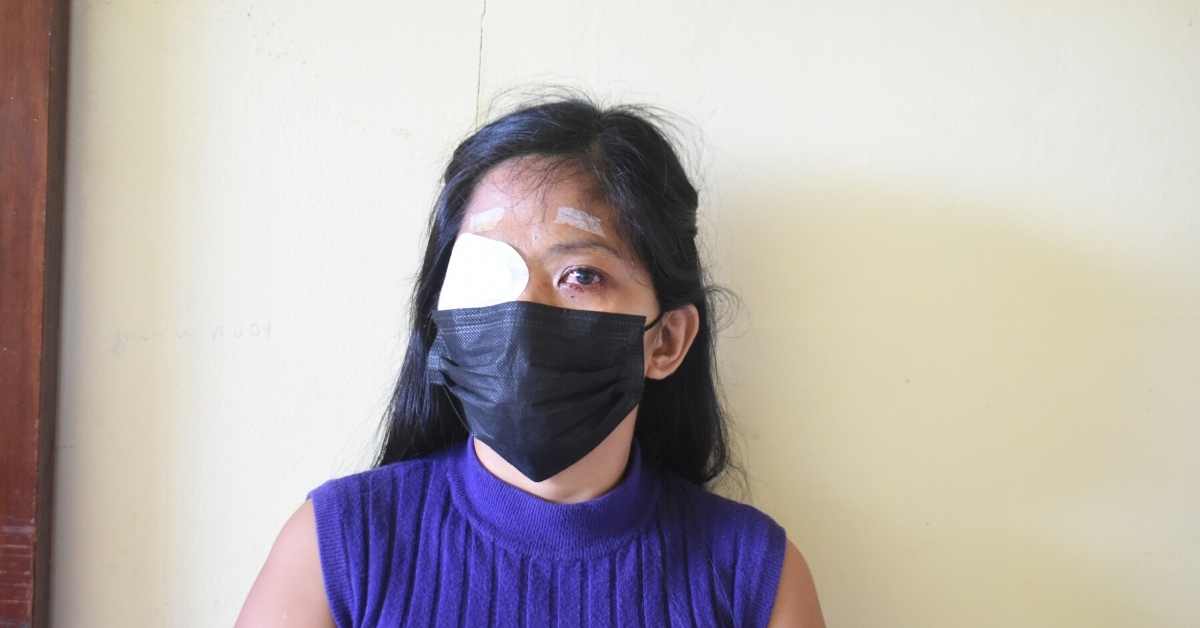 John Jeffries, who was CEO of CBM when Miracles Day was established, says the impact of meeting people who had received the gift of sight will always resonate with him.
"I will never forget the unbounded joy of standing in a hospital ward in Tanzania as several poor people, who had been blind for years, had their post-surgical bandages removed. For some, it was the first time they actually saw their grandkids," he recalls.
"We had a heartfelt desire to deliver the life-changing joy of sight restored to thousands of people. We knew that if we could share the dream with more Australians, they would join us in our mission to change the lives of the poorest blind people in the world."
The Impact of COVID-19 on People With Disabilities
There's never been a more important time to support Miracles Day.  The COVID-19 pandemic has had a catastrophic impact on people with disabilities, including those with cataracts, making it even more challenging for them to access life-changing health care and the cataract surgeries that could save their vision. As a result of lockdowns and restrictions, there is now a backlog of people waiting for urgent cataract surgery.
That is why CBM is calling on Australians to unite this year and give 52,000 Miracle gifts of sight-saving surgery. Each Miracle costs just $33 – less than the cost of two movie tickets.
"Together, we can end cataract blindness in poor communities… Your kindness has the power to utterly transform people's lives."
CBM CEO Jane Edge says the collective generosity of Australians can make a profound difference to the lives of some of the world's most disadvantaged people.
"Together, we can end cataract blindness in poor communities – that's the future of Miracles Day," she says.
"And we want to invite even more compassionate Australians to join us in this work. Your kindness has the power to utterly transform people's lives."
Can you join us to give someone like Sabina or Janice the gift of sight by donating a $33 Miracle today? Visit www.miraclesday.com.au or call 131 226 to donate.
---
Article supplied with thanks to CBM.
Feature image: Sabina, post-surgery. (Supplied, CBM)