By: Russ Matthews at Reel Dialogue
We journey back in to the mid-1970's in this latest Minion adventure. The 11¾-year-old Felonius Gru (Steve Carell) knows he wants to be a super-villain..
Yet, the pre-teen is mocked for it by everyone other than his Minions, who adore their 'Mini-Boss.' When a space becomes available in 'The Vicious Six,' the diabolical crime gang that he admires, Gru tries to join. One thing that this long-running franchise has managed to do is to attract a bevy of actors to join The Vicious Six. Taraji P. Henson, Jean-Claude Van Damme, Dolph Lundgren, Lucy Lawless and Danny Trejo have all been brought in to apply their unique skills. Still, he is rejected because the other members don't take him seriously.
In retaliation, Gru steals the Zodiac Stone, an evil talisman acquired by the gang's former leader, Wild Knuckles (Alan Arkin). All before the aged villain was betrayed and ousted at the end of the heist. Their collective decision to oust the gang's founder, was based on the newer and younger direction they wanted the band of thieves to move. This causes Gru to be on the run from the nefarious group, who will stop at nothing to get the talisman back.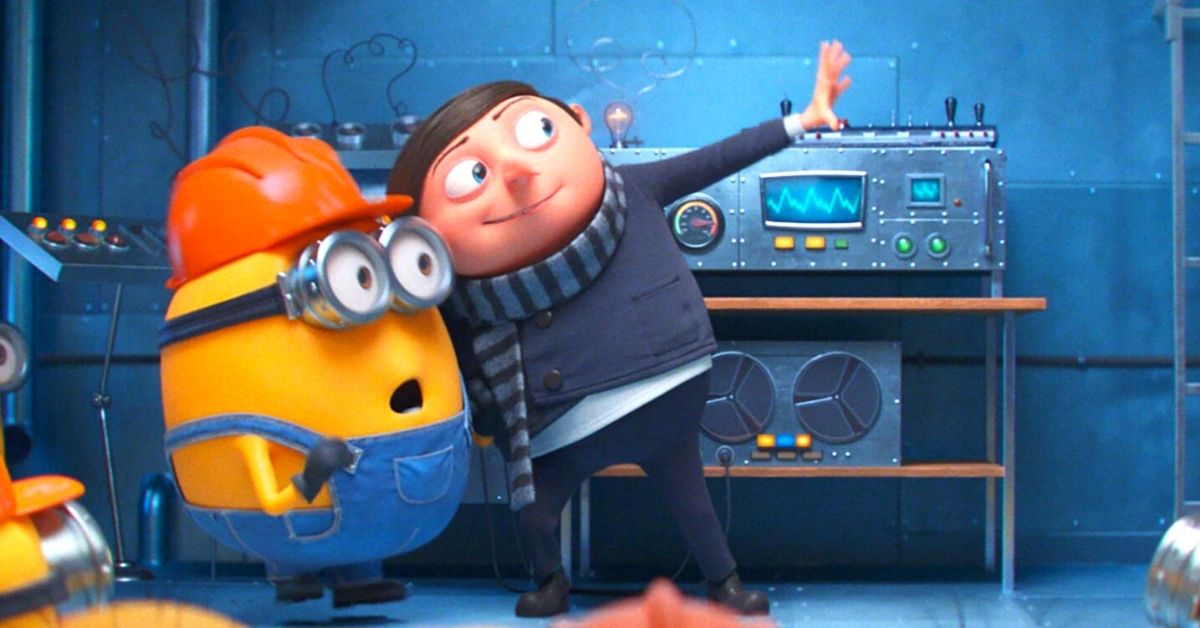 Gru charges his minions with hiding the Zodiac Stone as he assumes he can trust his banana-coloured sidekicks. Unfortunately, this task is given to the newest member of the entourage who's named Otto. He trades the talisman for a pet rock, much to the chagrin of their villainous leader. Who fires them all in a single throws the baby out with the bathwater move. It is now up to the Minions to prove their worth and the extent that they go to achieve this hilarious yields results.
The 'Three Stooges' slapstick routines now synonymous with the Minions/Despicable Me franchise continue to play out well. The main difference between this and many other films is that the lead protagonist does not turn evil because his original career choice did not work out for him. This chapter shows that he has aspired to be a super-villain from an early stage in his life. However, in a basic human need to be wanted and accepted by one's peers, Gru's myopic aspiration to join The Vicious Six illustrates his inability to realise that the best tribe for him to belong to is the one he has surrounding him.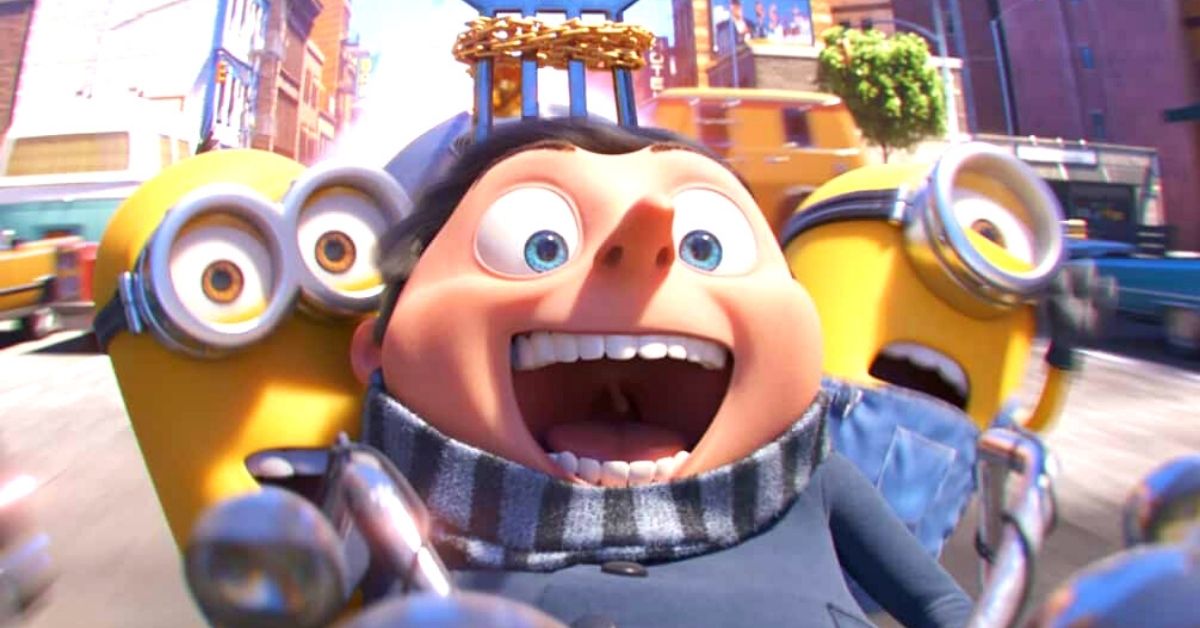 Minions: The Rise of Gru does the very thing families are looking for during the months ahead. This familiar franchise provides an entertaining choice for the young ones in theatres that parents can enjoy along the way.
REEL DIALOGUE: The leadership vacuum
In our world, we seem to be experiencing a leadership vacuum. Throughout the Despicable Me franchise, this continues to be a lesson for Gru. He struggles to see his role as a leader and must learn to know how he can rely on his Minions.
Most of the celebrated leaders throughout history may not be perfect. Still, despite their flaws, they can rise above themselves to impact history. In our current portion of history, there seem to be few leaders to celebrate, which forces people to look to the past for examples.
Nehemiah is an excellent example of an unassuming leader who rose to the challenges set before him is that of a servant of a king who became the saviour of a nation. His story of courage, considerable opposition, and the right man at the right time in history. This cup-bearer to the king is a fascinating study of leadership and exceptional focus on achieving the goals set before him. His tale rivals and possibly exceed most of the leaders portrayed in cinema today.
Click to read Nehemiah's story
---
Article supplied with thanks to City Bible Forum.
All images: Movie publicity
About the author: Russ Matthews is a film critic at City Bible Forum and Reel Dialogue. He has a passion for film and sparking spiritual conversations.