By: Laura Bennett
In life's hardest seasons, all of us have to make a choice about finding a way through, and deciding what will help us get to the other side.
Jeannie Gaffigan is a NYC-based actress, producer and comedy writer, most notable as executive producer on The Jim Gaffigan Show – a series loosely based on the life of her and her husband and their five children.
While the show thrived in its first two seasons, Jeannie and her husband chose to end it there, wanting to spend more time with their children in real life and, as it turned out, allow Jeannie to cross paths with the doctor who led to her getting diagnosed with a brain tumour.
Where normally a relative or nanny would be looking after the kids, Jeannie said, "I was taking my children for a [check up], and the doctor asked, 'Why are you leaning that way?' and 'Why are you relying on that ear?'."
"She started to notice something wrong with me. [I found out] I had a massive brain tumour that had to come out of my head within several days or 'No more you'.
"Had I still been doing that show, I probably wouldn't have been at that doctors appointment."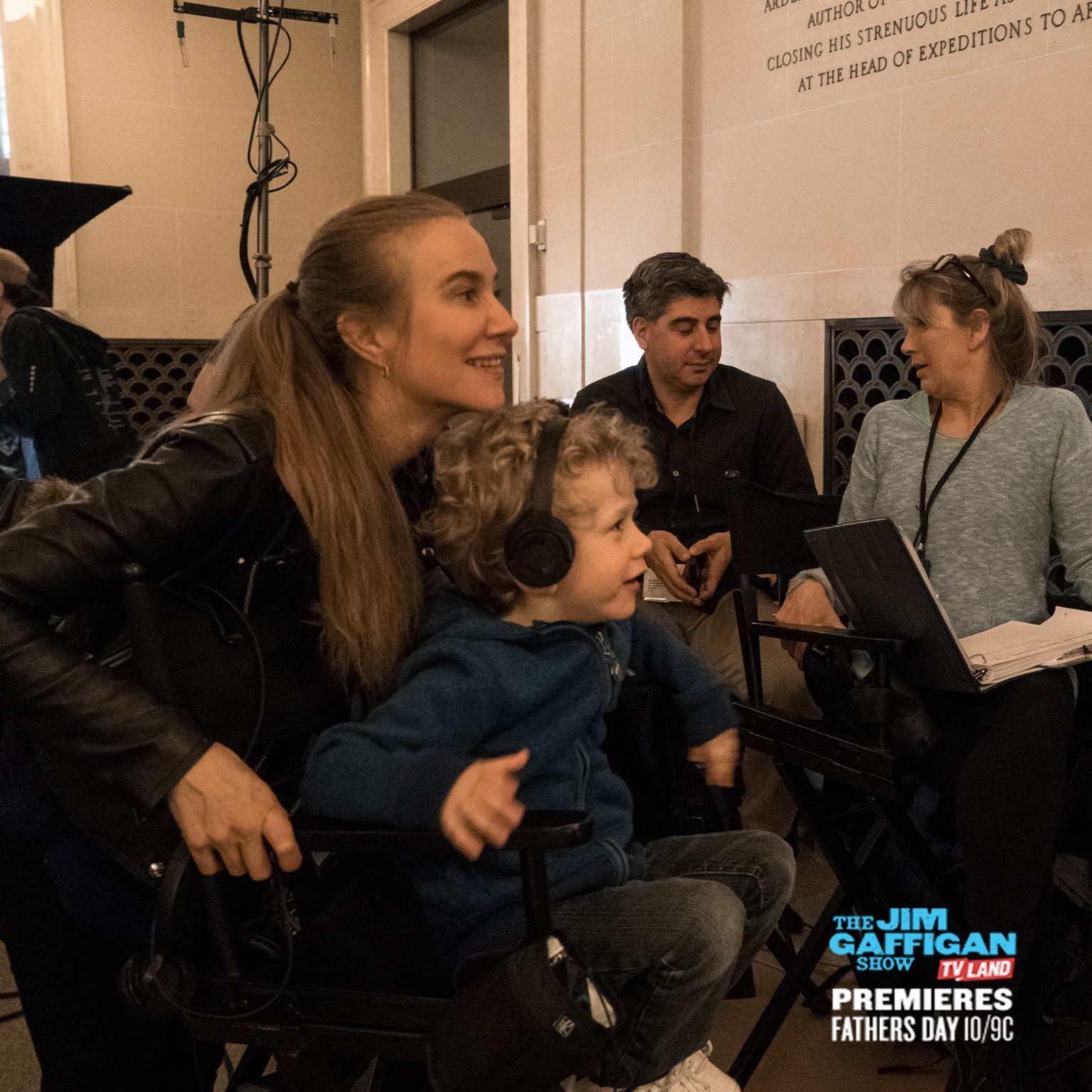 In 2019 Jeannie released a book about her ordeal, When Life Gives You Pears: The Healing Power of Family, Faith and Funny People, documenting what became a pivotal transition in her life.
"Before [my tumour] life was going really fast," Jeannie said.
"My kids would come to set and they'd be an inch taller, and I was like, 'what happened?'.
"[That lifestyle] didn't seem like something that was sustainable if I was going to be genuine about the writing."
In the fast-paced nature of life, Jeannie said, "You don't really take the time to think about what would happen if it all changed in a second".
"We don't live our lives considering that. We live as if nothing bad is ever going to happen, and stress about things like being late to an appointment or our kid not getting into a certain school."
When Jeannie got a brain tumour those "simple challenges" were exchanged for a life that Jeannie said forced her into "an inner monastery".
"I was stripped bare of all of my sensory [stimulation] and it was almost like I was this floating soul," she said.
"It gave me this opportunity to go within and ask 'What do I want? What have I been doing, and what is important to me?'.
"I was able to make these connections that I never would've really made, and, there's a gratefulness right now because I know not everyone gets out of the situation I was in."
"The moments that seem like the most tragic and horrible things, there's an opportunity for us to grow," – US comedy writer and producer Jeannie Gaffigan
Jeannie's recovery wasn't easy, with months attached to tubes and retraining herself to speak after a tracheotomy, but it's an experience she appreciates.
"It's difficult for people to understand that I'm grateful that I had a brain tumour," Jeannie said.
"But my lens for this is my faith.
"I have a very strong belief that God was with me through the whole thing.
"I think the greatest lesson I've learned – especially with what's going on in the world right now – is that at the moments that seem like the most tragic and horrible things, there's an opportunity for us to grow.
"Suffering's not bad, unless you don't see that it could open a door to understand yourself better and the world better… this is not a new idea, I just didn't really listen to it before."
Article supplied with thanks to Hope Media.
About the Author: Laura is a media professional, broadcaster and writer from Sydney, Australia.