By: Sam Robinson
Youth pastor Justin Narayan has taken out this year's title of MasterChef Australia.
After competing across a two night grand finale, culminating in a five-hour two dish pressure test, Western Australian youth pastor Justin Narayan has been crowned MasterChef for 2021.
Justin took the title after scoring perfect tens for his mains dish from all three MasterChef judges, as well as chef Peter Gilmore, who set the pressure test. He beat competitor Pete by just one point, securing the title and the $250,000 prize. Justin's slow-and-steady pace throughout the finale surprised the judges, who thought that he may not finish his cook in time. Justin explained that it all came of a place of thankfulness.
"I think I just wanted to enjoy that moment as much as I could," Justin said. "It was the last cook, and I wanted to do it really well. Slow and steady, stay focused, do what's in front of you real well, and have fun with it."
When asked about how his faith impacted his time throughout the competition, Justin said it played a huge part of it all.
"Just knowing that God's in control of whatever happens… Being able to trust him with what's in front of me – he's got a plan for it all. That takes a lot of the stress off yourself, and you want to do what is best with what you have in your hands."
The big question now is what comes next for Australia's newest MasterChef. Will Justin return to pastoral ministry, or chase his food dreams? He shared that he's hoping to strike a balance of both.
"For me, I think life and youth pastoring and doing something in food has always been about helping people and serving them, so it would be awesome to be able to do something in the food space – that connects with people, and hopefully one day open up a space of my own."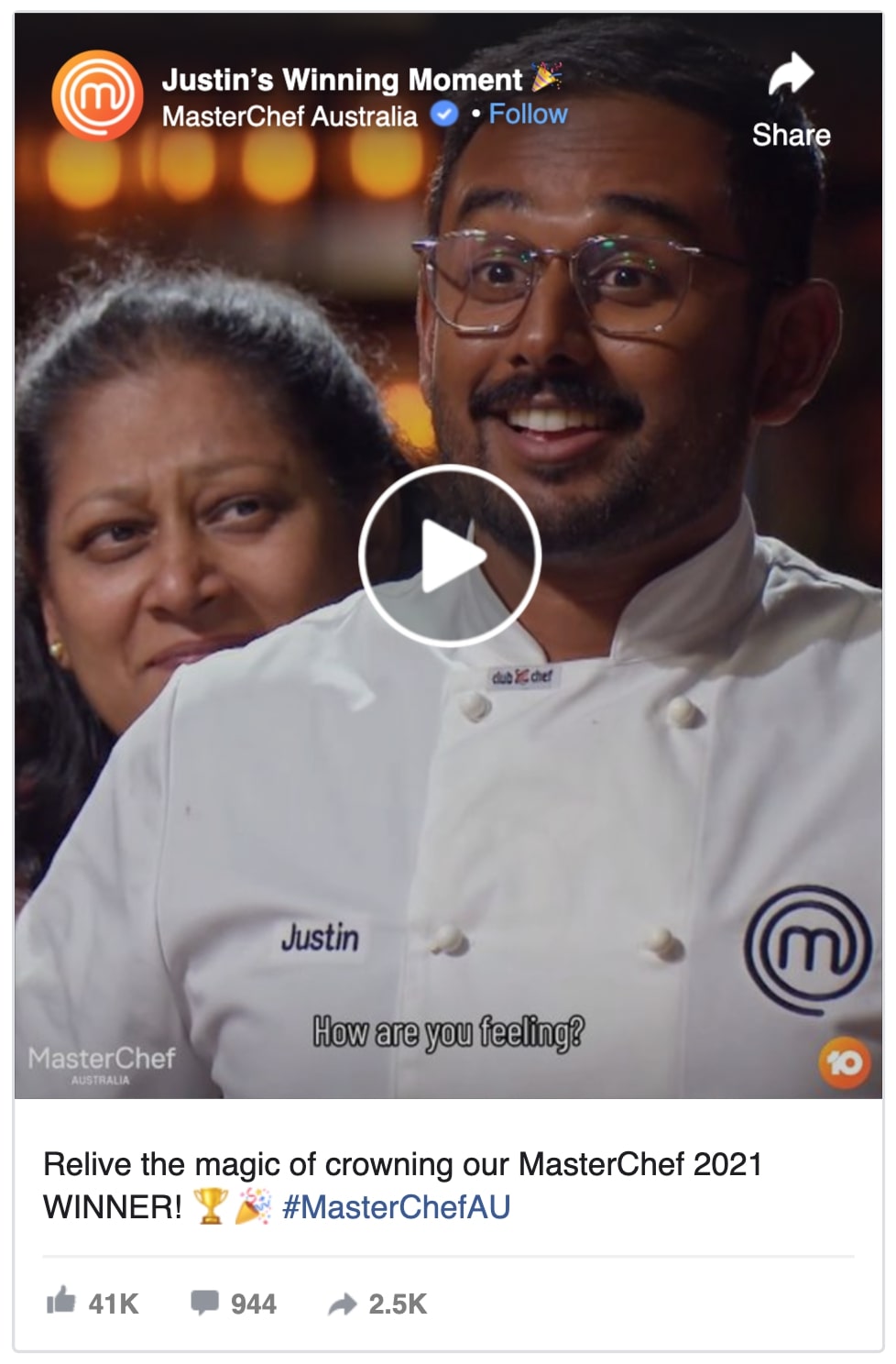 You can follow Justin's adventures @JustinNarayan and via his website.
Article supplied with thanks to Hope Media.