By: Justin Rouillon
Nashville singer-songwriter Ellie Holcomb has released her third studio album, Canyon, with an all-star team of co-writers such as Bear Rinehart of NEEDTOBREATHE and Jon Guerra (Vertical Worship/Jon Foreman).
The album was produced by Cason Cooley (NEEDTOBREATHE/Matt Redman/Sixpence None the Richer), and executive produced by her father Brown Bannister who is a well known CCM artist and songwriter.
Canyon is a record about a deeper sorrow and a higher hope. Click here to listen to the full-length album.
"To be human is to be broken," shares Ellie Holcomb about the central theme flowing throughout her album. "We all know what it is for our hearts to be split wide open like a canyon by the pain and loss and sorrow, we encounter here.
"I spent a lot of my life trying to pretend like I wasn't broken, trying to ignore some of the deepest wounds in my own story and some of the deepest wounds in the world around me, but what I encountered as I began to lean into these broken places was the nearness, kindness, and empathy of God, who sent His son to break for us, so we could know that our brokenness is never the end of the story."
Early feedback from critics say there's strong messages throughout the new record. Outlets such as American Songwriter have highlighted the heart Holcomb vulnerably shares with the listener in an interview posted this week.
"In the midst of a great deal of brokenness, Canyon resounds triumphantly. By sharing the wholeness she found within those ancient walls, Holcomb's new songs sound like joy. The record is invitational in nature, overcoming the unimaginable as a collective" (American Songwriter).
Holcomb also touches on important topics such as racial reconciliation with an interview on the Worship Online podcast. She's also spoken with Catholic Faith Network, The Gospel Coalition, CBN Studio 5, The Libby O Show, and the Between You & Me podcast, and more to come.
Leading up to the release of 'Canyon' Holcomb has debuted visually stunning videos, some of which were taped in the Santa Elena Canyon in Big Bend National Park.
To celebrate the new album, Ellie will be joining Lauren Daigle for her World Tour on select dates in September, and she will have her Ryman Auditorium solo debut on August 19th.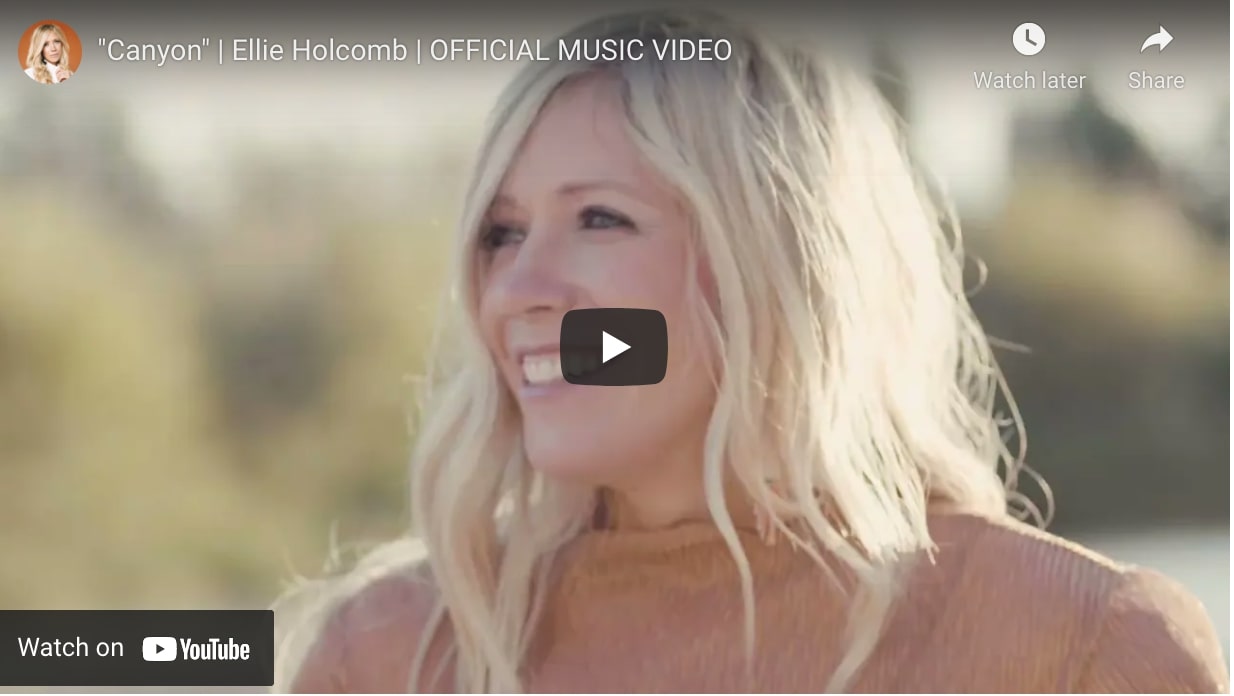 Article supplied with thanks to 96five.
About the author: Justin Rouillon is a senior producer and content creator who works in broadcast radio.