By: Laura Bennett
Ask anyone who's walked the Christian walk for a while about how to have longevity in your faith, and invariably, maintaining closeness to God will come up.
Darlene Zschech has led the global worship movement that is Hillsong Worship, has sung for the Pope, survived cancer, and (with husband Mark) has been pastoring Hope UC on the Central Coast for the last seven years.
There's been many shifts in seasons along the way, and in her new book, 'The Golden Thread', Darlene says it's God's consistency, and the 'golden thread' of his presence, that's kept her on track through them all.
"I feel like His Presence gave me handles to hold onto through the journey."
Darlene said, "When I was a little girl I remember experiencing God's presence and not really understanding much about it, and then as I've travelled though life and I've gone through some big seasons, and hard seasons, that undeniable thread of God's presence throughout all of it has been life-defining."
One of the seasons that's been well documented is Darlene's 2013 cancer diagnosis and her journey to remission. As a worship leader and pastor many watched on to see how she'd handle the news and what the outcome would be— but Darlene was focused on the goodness of God.
"I feel like His Presence gave me handles to hold onto through the journey, [and] I think there's parts of who He is that we don't really understand or even are aware of – until we're going though 'the Valley of the Shadow of Death', or we're going through transition, or a stretching season", said Darlene.
"There's something about the character or nature of God that you discover in those places, that [you] can never find on the mountaintop."
"Let's Not be Too Busy for Meals at Tables"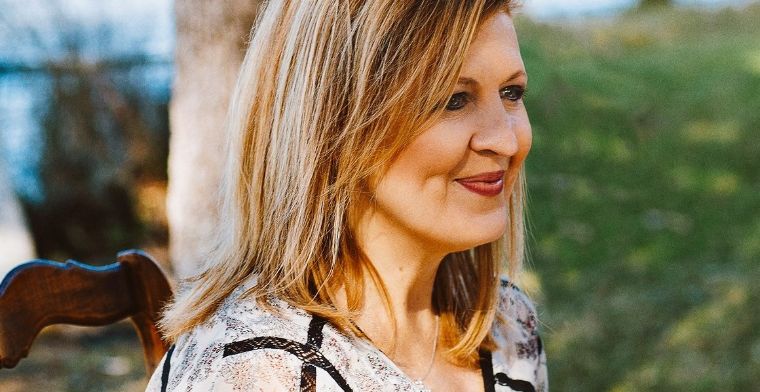 During those years of illness, Darlene experienced the kindness of others in thousands of ways, which has influenced how she pastors Hope UC and their Kindness Project initiative.
"Kindness is so doable," Darlene said. "It has the ability to change many awkward – and awful – situations, and push back on the busyness of life."
Darlene implores us, "Let's not run past each other and not notice each other. Let's not be too busy for meals at tables.
"As the church gets larger… the only way She will stay authentic is if there's this 'power of the table', and power of kindness. It's really important, as people [and] the world are a bit 'edgy'."
"If you look through the Gospels Jesus stopped for people; he was always moved with compassion."
She says that being able to alleviate that 'edginess', and enjoy the power of kindness and community, comes down to connection. The conversations we have around the table are important. For anyone who's been through an ugly illness, or believes there's safety in privacy, opening up to others has to be intentional.
"For all of us, having an open life means the things I've done well and the mistakes I've made, you can learn from, and hopefully not have to go through that," she said. "I've learnt from other people who've been generous with their life and I want to live like that. I don't want to live with a closed mindset."
"… [My family] are all about the Kingdom of God, and if you look through the Gospels Jesus stopped for people; he was always moved with compassion.
"He always retreated – otherwise He couldn't keep doing it – and He noticed all the [people] everyone else overlooked, and I'm like, 'Okay, Jesus, there's the challenge'."
The Golden Thread is available now.
Article supplied with thanks to Hope Media.
About the Author: Laura is a media professional, broadcaster and writer from Sydney, Australia.